Emmbre Perry is an actor and filmmaker from the United States. Tyler Perry, his brother, is a prominent American actor, director, producer, and screenwriter.
As an actor, director, and producer, Emmbre has made a career in the entertainment industry like his brother. He is well known for Emmbre Perry Productions' No More Games and Two Is Better than One.
| Quick Profile | |
| --- | --- |
| Full Name | Emmbre Perry |
| Birth Country | United State |
| Profession | Actor, Director, and Producer |
| Nationality | American |
| Father Name | Emmitt Perry Sr. |
| Mother Name | Late Willie Maxine Perry |
| Siblings | Tyler Perry, Yulanda Wilkins, and Melva Porter |
| Marital Status | Married |
| Name of Children | Emmbre Ryanell Perry Jr. and Emmbrion Ryna Perry |
| Net Worth | $4 million |
| Height | 6 Feet 5 Inch |
Early Age
Emmbre Perry is an American actor who was born in the United States of America. His parents were Emmitt Perry Sr. and Late Willie Maxine Perry. His late mother used to work in a pre-school as a teacher, and his father was a carpenter. Tyler Perry, Yulanda Wilkins, and Melva Porter are perry's three siblings. They had a tough childhood.
Traumatic Past
In the past, his mother had suffered from all kinds of abuse, both mental and physical. His father was an alcoholic. He used to beat and threaten his mother. She repeatedly tried but failed to run away to California with her children.
The children were never hungry even though their father was an alcoholic and violent towards them. The father used to labor all hours of the day and night to provide food for his family. Yet, she loved him despite his harsh, violent behavior.
Seeing his father's behavior, it was common for Emmbre to question his mother if he was his father. But his mother, on the other hand, always said that he was his biological father. Perry was still unsure if he was his biological father.
On the 8th of December 2009, his mother passed away because of breast cancer at 64. After his mother's death, to be sure, he and his brother took a paternity test, where he found that Emmitt Perry was not his actual father. However, Perry always adored and admired his mother.
You Might Want To Know About Kamiah Adams
Career
Emmbre Perry came to popularity as Tyler Perry's younger brother. Emmbre had an interest in the entertainment industry, just like his brother. As a result, Emmbre Perry has also begun working in the same sector.

Aside from being a filmmaker, Emmbre is also a writer, producer, and actor. In Fayetteville, Georgia, Emmbre Perry runs his own production firm, The Emmbre Perry Company." Two is Better Than One, Every Family Has Problems, and No More Games were directed, produced, and written by Emmbre. God Send Me he and Curtis Von also directed a Man. Additionally, he has appeared in Supernatural Swamp Slaughter and Madea's Family Reunion.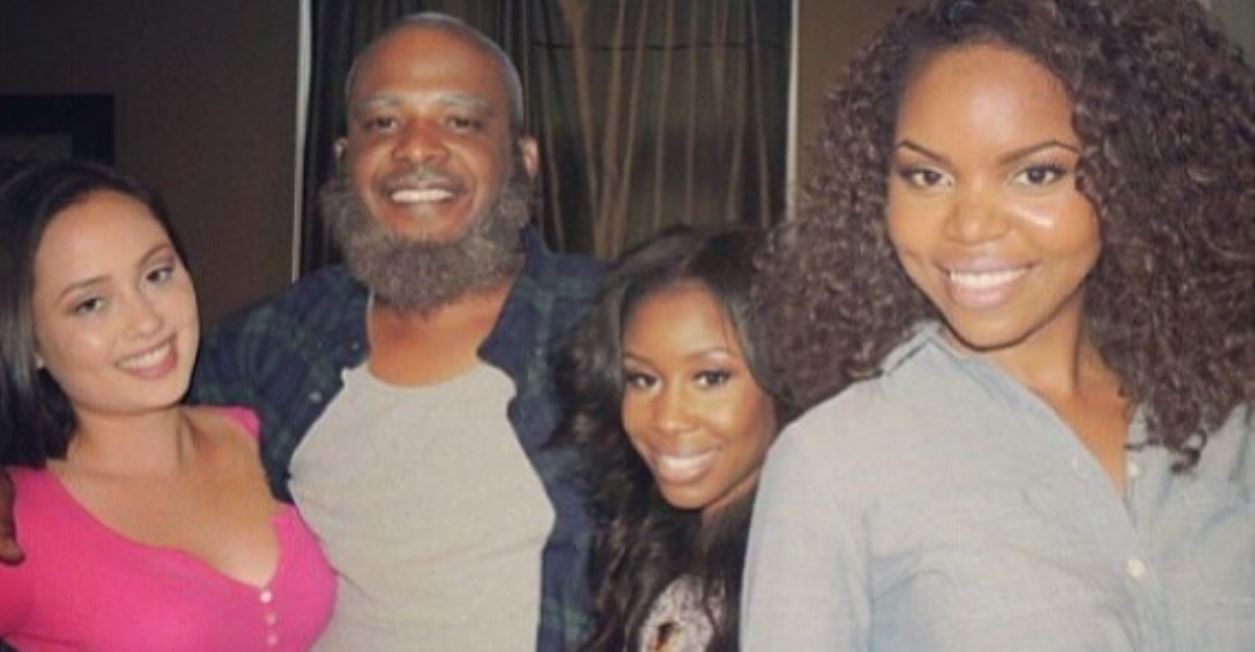 Personal Life
On August 15, 2014, Emmbre Perry tied the knot. However, his wife's name is unknown, and no information about her is available. The couple had two children after a few years of marriage. Emmbre Ryanell Perry Jr. and Emmbrion Ryna Perry are their children's names.
Social Media
Emmbre Perry is a taciturn individual who spends little time on social media. However, he has 279 followers and 18 posts on Instagram, where he is fairly active. He also has a Twitter account, through which he communicates with his fans.
Net Worth
After working on numerous successful films, Emmbre has established himself as a director, actor, writer, and producer. Emmbre's net worth is unknown; however, it is estimated to be over $4 million according to one source.
For more interesting updates on your favorite stars, stay connected to Legend Peeps.
Tags
Others