Gossip
Scott Yancey and Amie Yancey: Learn About Their Relationship and Kids
Flipping Vegas is a show that blows the entertainment world when it premiered first in 2010. Likewise, if you are a real fan of 'Flipping Vegas', you surely heard the popular duo of show Scott Yancey and Amie Yancey. Yes, the power couple whose fans cannot just get enough of.
The best duo as a lovely couple went around renovating houses and flipped them to earn extra profits. Later in this article, we learn more interesting things connected with Scott and Amie.
Scott Yancey and Amie Yancey Marriage
The 80's duo met in the College for the first time but cannot able to grow the seed of their love. Hence, they again had a meet-up during the real estate business in 1996. But this time Scott did not leave the chance, they finally got into a love relationship. However, Scott Yancey and Amie Yancey have to date each other for so long that is 4 years.
As said "if there is a Love, they will always get connected", the loving couple finally tied their knot on January 26, 2000. A blissful marriage ceremony held on Saint John Beach, with the presence of family and friends. The couple has completed over twenty years of togetherness as of 2021.
Related: Full Biography of Amie Yancey
Controversies
Mr. Scott has always claimed and cheers the moment of their met in working days which brought them closer and together consistently. Both Scott and Amie have the same interests, requirements, thought, and beliefs.
Similarly, the couple did not involve in any controversies till now and happily enjoying their married life without any extramarital affairs, dispute, or divorce rumors.
Kids
Talking about the Kids of Mr. and Mrs. Yancey, well they did not share any biologically with each other. However, Amie has a daughter from her past relationship named Sarah. Sarah later married a gentleman named Mitch and they shared a beautiful daughter on October 16, 2018, as the first child too.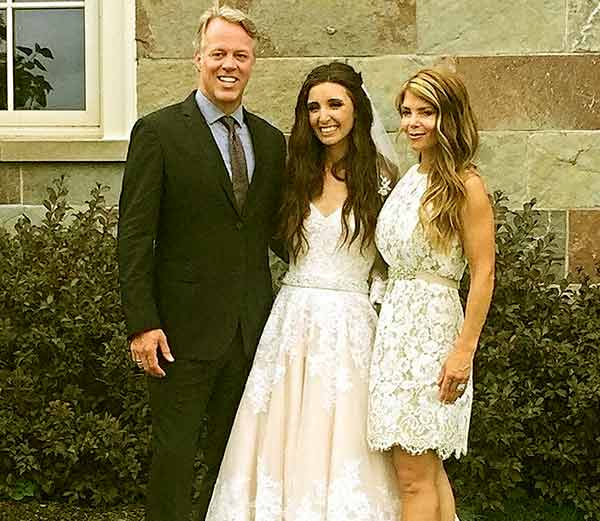 So all in all Scott and Amie are also the grandparents of their granddaughter. Similarly, the couple is currently residing in the USA living a quite luxurious and happy life and in their 50's.
If you want to read more similar kinds of Gossips and Biography articles. Stay Connected to Legend Peeps
Tags
Others